Patient Assistance Program
The Novo Nordisk Patient Assistance Program (PAP) is based on our commitment to people living with diabetes. The Novo Nordisk PAP provides medication at no cost to those who qualify.
Patients who are approved for the PAP may qualify to receive free diabetes medicine from Novo Nordisk for up to a year. There is no registration charge or monthly fee for participating.
Click here for a list of Novo Nordisk products covered by the PAP.


See if you qualify for the PAP
Eligibility requirements:
You must be a US citizen or legal resident
Your total household income must be at or below 400% of the federal poverty level (FPL). Visit the NeedyMeds website, which lists the current FPL guidelines
You cannot have any private prescription coverage, such as an HMO or PPO
You cannot have or qualify for:

Department of Veterans Affairs (VA) prescription benefits
Any federal, state, or local program such as Medicare or Medicaid. Exceptions include:

Medicare Part D patients who have spent $1,000 on prescription medicine in the current calendar year
Patients who are Medicare eligible and do not have Medicare Part D coverage who have applied for and been denied Extra Help/Low Income Subsidy (LIS). To apply for LIS, please contact the Social Security Administration at 1-800-772-1213 (TTY 1-800-325-0778) or go to ssa.gov/benefits/medicare/prescriptionhelp/
Patients who are Medicaid eligible who have applied for and been denied Medicaid
Questions?
Please call Novo Nordisk toll-free at 1-866-310-7549.


Download and fill out the application
Applications are available in English and en Español
Complete the following sections:

Part 2: Patient Information
Part 3: Patient Certification and Authorization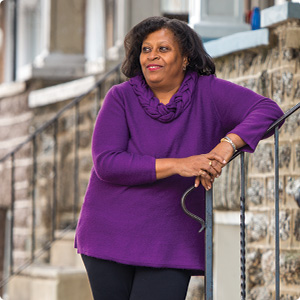 Questions?
Please call Novo Nordisk toll-free at 1-866-310-7549.


Make a copy of one of the following items to show your adjusted gross annual household income:

2 most current paycheck stubs or earning statements for all working members of your household
Last year's Federal Income Tax Return (1040)
Social Security income, pension, and other income statements
W-2 or 1099 forms
Unemployment benefit statements


Take the application and proof of income to your health care provider
Your health care provider must:

Complete the "For Health Care Practitioner" section of the application, including "Order information" (subsection D)
Sign and date the application
Fax the completed application and proof of income to 1-866-441-4190, or mail them to Novo Nordisk Inc., PO Box 370, Somerville, NJ 08876. Faxes must be sent from your health care provider's office
Please allow up to 10 business days for processing.
Note:
After the application is reviewed, you and your health care provider will be informed of the decision. If approved, your medicine will be sent to your health care provider's office, where you can pick it up.
Product availability subject to change without notice.
Novo Nordisk reserves the right to modify or cancel this program at any time without notice.


Important:
Do not include patient medical records with this application
Patients who are eligible for Medicaid must complete the Medicaid Eligibility form (Proof of denial must be submitted if requested at any time)
Patients who are eligible for Medicare Part D must provide proof of Medicaid or Extra Help/US denial
Medicare Part D patients who meet the eligibility requirements must provide photocopy documentation showing $1,000 has been spent on prescription medicine for the relevant benefit year. Acceptable documentation includes a letter from plan provider, statement, explanation of benefits (EOB), or clearly dated pharmacy printout showing amount paid by the patient for each medicine.
Applications to participate in PAP by Medicare enrollees must be submitted by November 30th of each calendar year


Patient Assistance Program Forms



What to do with used pens and needles
It's important to properly dispose of your used Novo Nordisk products.



Get help managing your diabetes
Find tools and resources tailored to your needs at Cornerstones4Care.com.